More information about one of the most common cancers
The gentleman are also target of this
More stadistics
October is Breast Cancer Awareness Month. It celebrates the 2.8 million survivors of breast cancer, and emphasizes the need to continue research to cure the disease. Here are 10 facts we, and all our loved ones, should be aware of.
10. Low Numbers of BRCA Mutation in General
.
The good news is that fewer than 1 percent of the general population have a BRCA mutation.
9. Men Are Also Vulnerable 
About 1 in 1,000 men are diagnosed with it each year.
8. Women Have a One in Eight Chance of Developing Breast Cancer
A woman born today has about a one in eight chance of being diagnosed with it in her lifetime, according to the National Cancer Institute.
7. Over 2 Million Women in the U.S. Have Breast Cancer
According to the American Cancer Society, as of early 2016, approximately 2.8 million women in the United States has a history of breast cancer.
6. Breast Cancer the Second-Leading Cause of Cancer Death
Though advances have been made in breast cancer awareness, as well as its treatment and research, remains the second-leading cause of cancer death after lung cancer. After heard disease, cancer deaths are the second most-common cause of death for women in the U.S. women.
5. Age Increases Your Chances Significantly
Simply getting older is a risk factor for breast cancer. In fact, 79 percent of new cases and 88 percent of deaths occurred in women age 50 and older. According to the American Cancer Society, just fewer than 11,000 invasive cases occurred in women younger than 40. Women over age 65 accounted for more than 99,000 cases last year.
4. Unfortunately, the risk has increase with time
 In the 1970s, the lifetime risk of developing cancer one in 11. Today it is now one in eight (12.4%). Part of the reason is due to longer life expectancy and more detection through screening. What are the other contributing factors? Menopausal hormone usage, changes in reproductive patterns and a higher rate of obesity.
3. Younger African-American Women are More at Risk 
According to City of Hope, a leading research and treatment center for cancer, while non-Hispanic white women have higher rates of incidence, African-American women have a higher incidence rate before they turn 40. Sadly, they are more likely to die from the cancer at every age. Asian, Hispanic, and Native-American women have a lower risk of developing and dying from breast cancer.
2. Breastfeeding Slightly Reduces Risk
According to research, a year or more of breastfeeding may slightly reduce overall risk of breast cancer. It's estimated at a 4.3 percent reduction for every 12 months of breastfeeding. Since breastfeeding often interrupts periods, women are exposed to less estrogen.  Others credit structural changes in the breast after lactation and weaning.
1. Being Overweight Raises the Risk of Breast Cancer 
 The risk of being diagnosed with cancer is 1.5 times higher in overweight women after menopause than in lean women. Obese women are at twice the risk of lean women. IF you're overweight, breast cancers awareness and prevention could save your life.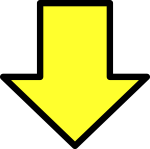 Related post