Brazilian model Valentina Boscardin dies of coronavirus.
Famous television presenter Márcia Boscardin, who was Valentina's mother, announced her death.
Valentina Boscardin was barely 18 years old.
HEARTBREAKING. Brazilian model Valentina Boscardin, who was just 18 years old, has died of Covid. The young woman was infected and despite being vaccinated her condition began to worsen due to Covid-19. Tragically, the disease ended up taking her life early Sunday morning.
The death of someone we admire is always upsetting, but it is even more so when it happens to a young woman with her whole life ahead of her. Thus, mired in deep pain, her mother, the famous television presenter Márcia Boscardin announced that she had lost the "love of her life".
Brazilian model Valentina Boscardin dies of Covid at 18
This weekend, Márcia Boscardin, renowned Brazilian television host, shared the painful news on her Instagram account. «With great pain I say goodbye to the love of my life,» she posted next to a photograph in which you can see mother and daughter together.
"Goodbye, Valentina Boscardin Mendes. May God receive you. My daughter, I will love you forever. An angel has ascended to heaven," she wrote. «Speechless,» added the grieving mother. Now, after Valentina's passing, more details about how her illness evolved have come to light.
She died despite being vaccinated
Valentina was a young girl who had two doses of the Pfizer vaccine and had no pre-existing health problems. However, her medical situation was complicated due to a thrombosis and pneumonia, say some close to the model.
«The daughter of the beloved model and businesswoman Marcia Boscardin, died this weekend, at the age of 18 she was a victim of a thrombosis after contracting coronavirus,» reported journalist Felipeh Campos. "She was on the rise and ready to embark on an international career, it's so sad. She was immunized with both doses of Pfizer," he added on social media.
The pain of losing a daughter
A couple of days have already passed, but the presenter Márcia Boscardin has not stopped republishing Instagram stories in which friends and family send all their love during such a painful time. They all remember the beautiful rising star that was Valentina.
In fact, Valentina Boscardin's last Instagram post was on December 19. The young woman appears in a photograph wearing a sexy aquamarine swimsuit in front of Leblon beach, in Rio de Janeiro, Brazil. The young model wanted to follow in her mother's footsteps.
Who was Valentina Boscardin?
Valentina Boscardin was an 18-year-old Brazilian model, who represented by Ford Models. She was already beginning to travel the world and book in international jobs, reported TN. She frequently posted her photos on social media.
Although in most of the images she showed her slim silhouette in a  swimsuit, in others she also shared some of her moments on the catwalk or backstage. Valentina Boscardin's dream was to follow in the footsteps of her famous mother Márcia Boscardin.
About Márcia Boscardin
Márcia Boscardin rose to fame when she was just a teenager, at the age of 16. As her career progressed, she began working with world-renowned brands such as Christian Dior, Valentino, Givenchy and Armani. But her career didn't stop at the catwalks.
Márcia ventured into the world of television in the 1990s, and she was very successful in this medium. As host of the program Al dente, on MTV Brazil, and Fashion Style she established her popularity. But she still wanted more, so she also stood out as an actress in the soap opera 'Loca Pasión'.
The post Brazilian model Valentina Boscardin dies of coronavirus at 18 appeared first on Mundo Hispanico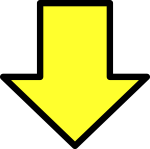 Related post