A promising young motocross rider dies in tragic accident.
20-year-old Brayden Erbacher suffered a head injury during competition.
He died at the scene.
Promising young motocross rider Brayden Erbacher dies in a tragic accident at the age of 20. It all happened during the ProMX championship, according to media reports.
As soon as officials saw the Australian biker's accident they called emergency personnel. Unfortunately there was nothing they could do to save his life and he died as his parents looked on.
Brayden Erbacher dies at the age of 20
The organization immediately suspended the competition and opened an investigation into the tragedy. Brayden Erbacher was in his second season of the ProMX championship and was considered one of most promising Australian motocross riders, according to El Mundo.
In the face of the tragedy, the young biker's family shared a statement expressing their gratitude for the support they've received in this difficult time. «On behalf of the family we would like to thank the whole motocross community for their support today while our whole world fell apart."
Fans pay tribute to the young motocross rider
"We are very proud of our son Brayden and will always be grateful to have had him in our lives. He is our hero and we will always miss him," the family's statement continued.
ProMX also shared an Instagram post mourning the loss. "Our ProMX management team and the motorcycling family in general are united today in grief over the death of ProMX MX2 rider #59 Brayden Erbacher, who passed away as a result of injuries sustained in the first race of Round One of the 2023 Penrite ProMX Championship presented by AMX Superstores."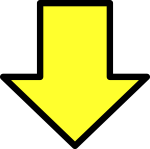 Related post