Try these oral sex tips.
Communication is essential.
Practice good hygiene!
Anything goes when it comes to sex, as long as both parties consent. It is crucial to be clear about what is acceptable and what is not.
We live in an era where we can openly discuss any topic, including oral sex.
It's always helpful to listen to experts to learn how to have the most satisfying experience.
Here are five tips for men and women to have the best oral sex of their lives.
Oral sex is not just about giving
First and foremost, it's essential to highlight something crucial — oral sex is not just about giving. It's about both partners enjoying the experience.
As with everything in life, effective communication is vital, making it one of the most important tips for better oral sex. So speak up.
If you're the one receiving, don't hesitate to tell your partner they're doing a great job, and you're thoroughly enjoying it.
Don't stay silent. Your moans of pleasure will let your partner know you're enjoying it.
Get comfortable
It may sound obvious, but many times, we don't pay much attention getting comfortable in the throes of passion.
No matter how much you may want to try new things, often the most practical aspect of oral sex is finding the right position — whether you're giving or receiving.
Keep your hair out of your face and use a pillow if you're on your knees.
This applies to men and women.
Keep it clean
Imagine you and your partner enjoy going to the gym together.
At a certain point, both of you can't resist going downtown so you agree to find a private spot after your workout.
There's enough trust between you to take things slowly and take a shower before starting.
Both of you will appreciate keeping it clean for oral sex.
What about hair removal?
Many men like it when their partners go bare down there.
In fact, many women appreciate some manscaping as well.
It's all about personal taste and what you and your partner are comfortable with.
Taking the time to tidy up down there shows you are considerate.
Tips for better oral sex: Give a heads up before the big finish
«To make sure the big finish is as fun for her as the rest of the experience, it's recommended that you put your hand toward her penis before ejaculating and let her know it's 'coming, '» says sexologist Jill McDevitt.
After all, not everyone wants to have to towel off their face after an encounter.
According to El Confidencial, although female ejaculation is not very common, many men may not notice when it happens.
So the best advice for men and women is to give a heads up (no pun intended) when a climax is coming.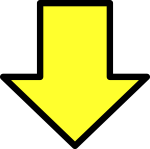 Related post