Did Belinda confirm a new romance?
The singer says she's in contact with rapper Peso Pluma.
"We're just figuring out what to do."
Rumors of a possible romance between Belinda and Peso Pluma have sparked speculation among social media users. The singer and actress has been in the spotlight again, with fans speculating about her relationship with Peso Pluma. Is he her latest victim?
While discussing her upcoming music and personal life, Belinda clarified her position on the rumors surrounding her alleged romance. She spoke about the corridos tumbados performer and addressed the topic of their supposed romance.
Belinda's latest victim?
Belinda and Peso Pluma are both renowned singers in Latin America who — with their catchy songs and stunning visuals, have captured the hearts of millions of fans around the world — have been at the center of rumors regarding a possible romance.
Although neither artist has publicly confirmed or denied the speculation, the reports have generated significant curiosity among their fans. In an exclusive interview with Quien magazine, the Sapito singer commented on the rumors, stating that they are currently exploring their options: «I don't want to give details about that, we're just figuring out what to do, but there's nothing concrete.»
Is Belinda dating Peso Pluma?
Amidst the swirling rumors of a potential relationship with Peso Pluma, Belinda is taking some time off to enjoy her summer vacation. Currently in Spain, she has been delighting her fans with pictures and videos relaxing on the beach, soaking up the sun and embracing the carefree atmosphere.
However, it's not all leisure for the talented singer. Belinda is also using her vacation time to focus on her music career. She has been hitting the studio to record new songs, eagerly working on her upcoming projects. In addition, she is diligently preparing for her upcoming tour, set to commence in the fall, which promises to be an exciting event for her dedicated followers.
Both artists are working on new projects
Peso Pluma is also fully immersed in his summer activities. He is dedicating his time to creating fresh and captivating music, while simultaneously mapping out plans for an upcoming tour scheduled for the fall. Alongside his musical endeavors, he is also involved in various ventures, including the launch of his own clothing line and the development of a book.
Peso Pluma acknowledges the unwavering support he receives from his fans. He considers himself blessed to have such a loyal following and is committed to delivering music that resonates with them.
Belinda breaks her silence
Belinda has finally addressed the rumors surrounding her alleged romance with Peso Pluma and set the record straight. The singer clarified she and Peso Pluma are purely focused on a musical collaboration.
Belinda revealed that she is in contact with Peso Pluma and sees him as a talented artist. «I would love to (work with him). I'm in contact with him, he's a super artist, and of course I hope something happens very soon.» As both singers hold esteemed positions in the music industry, fans can anticipate they will do something incredible together.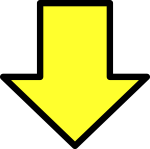 Related post