Singer Belinda has a spectacular figure.
How long did she date footballer Giovani dos Santos?
Learn about their love story.
Belinda has always had an incredible figure and, at 33, she has made it clear that taking care of herself is a priority despite her busy schedule. The ex-girlfriend of Mexican soccer player Giovani dos Santos looks great in a bikini.
The Spanish singer makes it clear that summer is her season with her gorgeous bikini photos, like the one she shared to promote her most recent appearance on Welcome to Eden. Below we have more photos of Beli in a bikini.
The sea is Belinda's!
In 2022 Belinda began to show another side after confirming that her relationship with Mexican singer Christian Nodal had come to an end. The Spanish beauty made it clear to the regional Mexican performer that he would regret letting her go.
A photograph where she's wearing a printed bikini left her followers breathless. The singer highlighted her cleavage with natural makeup and flowing hair.
A blue bikini looks perfect
The bikini is tiny, but Belinda has the figure and personality to rock it. On this occasion, she covers up a little, which only highlights her toned abs.
She could also give a tutorial on perfect beach makeup: Well-defined eyebrows and a touch of shadow with subtle sparkles at the end of the eye to highlight the look. She always stands out.
Black is Belinda's color
The beautiful 33-year-old actress leaves us speechless with one of her hottest posts on Instagram. It is a series of photographs in a sexy one-piece that gives bikinis a run for their money.
Belinda looks sexier than ever in a daring black suit with slimming cut-out illusions and a plunging neckline.
Belinda bikini photos: Rear view
«You are a goddess.» «Tremendous woman,» are just a couple of the comments on the Spanish singer's post. Her millions of followers can't get enough of her beauty.
For now, she seems to be single, although it has been rumored that she has dated actors like Jared Leto. However, so far, this is just gossip.
What Giovani dos Santos let go
Belinda and Giovani Dos Santos met in 2006 in Barcelona, ​​Spain, however, it was not until they met again in 2008 in Mexico City that they began dating. In 2009 they made their courtship official. They were both 20 years old when they began their relationship.
In a press conference in 2009, the actress also pointed out that he was her «first love». Gio also said he was very much in love with the singer. After he won the Gold Cup with Mexico and returned to his country, reporters approached him at the airport and asked him if he was in love with the actress and he replied: «Very, very much.»
Belinda bikini photos: Everything comes to an end
Giovani Dos Santos was involved in Belinda and Christian Nodal's breakup, as her followers recalled that he was one of the few of the singer's partners who did not get a tattoo for her as her exes Nodal, Criss Angel and Lupillo Rivera did.
«Of loss, my Giovani Dos Santos did not tattoo Belinda.» «Giovani Dos Santos can be reproached for many things, but Belinda's name was never tattooed,» are some of the comments people have made on social media.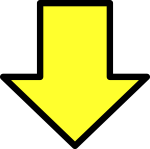 Related post