Belinda wears a very revealing dress.
The singer wows in a Network Maya outfit.
"Very beautiful for Nodal."
There is no doubt that Spanish actress and singer, Belinda is an incredible beauty. And, after her separation from Mexican singer Christian Nodal, she hasn't been very active on social media. However, on a couple of occasions she has made an impact on her followers.
It should be remembered that a few weeks ago the Belinda-Nodal relationship ended after the Sonoran singer shared a message on his Instagram account. This came as a surprise to everyone, since the breakup was unexpected for some. Although it was obvious to others after their many conflicts.
Belinda wears a sheer dress
Now, through an Instagram account called BelindaPhotos, created by the fans of the Sapito singer, they have shared a rare photograph of the Spanish beauty. The photograph demonstrates that she is one of the most beautiful celebrities in the whole world.
Beli is constantly praised on social media for her incredible photos where she shows off her beautiful figure. Many users say that since her relationship with Christian Nodal ended she has looked even more beautiful. But there are also those who say that she looks too thin as if she is depressed.
What is next in her career?
It should be remembered that in February 2021 it was announced that Belinda Peregrín Schüll, her full name, would be part of the cast of the Spanish series Welcome to Eden, which will air on Netflix. Although many know her as a singer, the reality is that Christian Nodal's ex debuted as an actress when she was just a girl.
Many hope that this project catapults Beli's career. Lately, she has been harshly criticized after her relationship with the Botella tras Botella singer ended. Internet users have called her many things.
Her controversial relationships
In her personal life, the Spanish-born singer has had courtships with various public figures, including actor Christopher Uckermann, soccer player Giovanni Dos Santos, singer Mario Domm, American illusionist Criss Angel and Lupillo Rivera, brother of the Diva de la Banda.
One of the biggest controversies regarding her romantic relationships occurred in 2016, when she was briefly engaged to the illusionist Criss Angel. However, after a few months both announced their separation. Angel alerted the press to possible abusive behavior by Beli. She has not denied or clarified the rumors surrounding these events.
Belinda wows in a sheer dress
Now Belinda has made a splash on social media when the Belinda Photos Instagram account shared a number of photos showing the actress's incredible beauty. She is wearing a barely-there sheer dress in the photos.
Her followers were shocked that this outfit leaves nothing to the imagination and you can see what Nodal's ex is wearing under her dress. The beautiful former child star is wearing black lingerie. Internet users immediately reacted to the post and showered her with complements. Filed Under: Belinda Sheer Dress
"Very beautiful for Nodal"
The reactions were immediate and hundreds of users commented on the post. There were even those who took the opportunity to confess their love to the singer: "I love you very much and I like you very much, my heart, I would love to get to know you more and see if I can conquer that beautiful heart of yours. What do you think, would you give me the opportunity to get to know you more?" asked a follower.
"In this photo, you look very tasty, I see why you drive them all crazy…" "There are such vulgar people who do not know how to appreciate beauty." "Honestly, Belinda was too much for the tomato seller Nodal.» "Very beautiful for Nodal," were some of the comments where people referred to her ex. Filed Under: Belinda Sheer Dress
The post Belinda appears in a transparent dress and shows what is underneath (PHOTOS) appeared first on Mundo Hispanico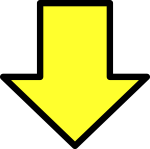 Related post