Did narcos kidnap a basketball player?
Alexis Cervantes, a Mexican athlete, took a bus that had to be returned to its destination in a mysterious way.
The missing basketball player's family is distraught and desperate.
Even though Christmas should be a time of happiness, the family of a Mexican athlete is distraught, desperate and devastated by the mystery of their son's whereabouts. Alexis Cervantes, a basketball player, was reported missing to the authorities.
According to various media reports, the Attorney General of the State of Michoacán, announced the disappearance of basketball player Alexis Cervantes Guerrero. He plays for the team Libertadores de Querétaro and was in the city of Los Reyes before being reported missing.
The missing basketball player is Alexis Cervantes
Missing basketball player Alexis Cervantes was last seen on December 21 while he was participating in some amateur basketball tournaments. He boarded a bus to Guadalajara, Jalisco, and from there, he was headed to his native Guasave, Sonora. However, he never arrived.
Alexis Cervantes had planned to spend the Christmas and New Year holidays with his family. However, what happened with his bus on December 21, may be an indication that drug traffickers are behind the basketball player's disappearance.
Are Narcos behind what happened to the missing basketball player?
According to reports from Alexis Cervantes's family cited by Infobae, the athlete boarded a bus from the company 'Primera Plus'. He was traveling to Guadalajara, Jalisco. However, the bus had to interrupt the trip and return to where the match took place for reasons that are not clear. It is said that it was due to clashes between drug traffickers in that area.
Faced with this situation, the missing basketball player chose to get off the bus and take a taxi to get to Guadalajara. From there, he would travel by plane to Sonora so he could spend Christmas and New Years with his family. Instead, he disappeared and nothing is known about him or the taxi driver.
He took a taxi and now the basketball player is missing
Alexis Cervantes's brother, Óscar, stated that the missing basketball player was familiar with the state of Michoacán, as he had had to travel there for various tournaments. He had never had any security issues despite it being a dangerous area.
In Alexis's brother's opinion, the bus must have returned due to a shooting or some confrontation. Now it's not known where the basketball player is. He is two meters and four centimeters tall and his septum is deviated to the left. Both of these characteristics should help to identify him.
The taxi driver who was transporting Alexis Cervantes was also reported missing
Alexis Cervantes's brother's request was devastating. "We ask those who have him to consider my brother's situation, he has no problems with anyone, he has always dedicated himself to sports. For us it's very distressing, we ask them to look into their hearts, to let him continue with his life, his career and his trade," Infobae quoted.
The taxi driver who was transporting the basketball player didn't reach his destination either. According to his relatives, he regularly kept in touch through text messages, but he stopped answering in the middle of Sahuayo, Michoacán and La Barca, Jalisco, a 'hot' territory for organized crime.
Something similar happened to chef Manny Inzunza
During the early hours of Monday, relatives of a man identified as Manny Inzunza reported his disappearance shortly after he left his job, a seafood restaurant called 'Arca 81 Real Pacífico' located in the city of Mazatlán, Sinaloa, in Mexico.
Although there is still no information on what could have happened, it is also known that the missing man last got into his car, a silver-colored Versa with license plate number VLG687-A, on Sunday, December 19.
Manny Inzunza disappears
According to El Universal news, the Arca 81 Real del Pacífico restaurant located at Avenida Oscar Pérez Escobosa, number 60008, is open from eleven in the morning until six in the afternoon.
His wife Elizabeth «N» shared on Facebook that Manny left the restaurant at around 7 pm, shortly after closing time. This makes it even weirder that he didn't arrive home immediately.
His wife asked for help on Facebook to locate him
The wife of Manny Inzuna, who worked as a chef, shared a photograph of the missing man. She hoped that it would be disseminated on social media so they could possibly get information on his whereabouts.
«MISSING!!! Someone who could provide me with information about my husband Manny Inzunza, he was last seen leaving his work at ARCA 81 Real Pacífico in his silver Nissan Versa car, plates VLG 687 A, yesterday Sunday, December 19 at around 7:00 p.m.," wrote Elizabeth "N". Filed Under: Missing Basketball Player, Alexis Cervantes.
Manny texted his wife before he disappeared
In the post, Manny's wife also explained that she received a last message from the chef around the same time he was last seen and that it was most likely the time when he suspiciously disappeared.
"… I received his last message at the same time and he didn't get home, WhatsApp messages don't reach him and calls give a line and in the end 'not available'. His children were waiting for him for dinner, the same routine as always and he didn't show up," continued Manny's wife. Filed Under: Missing Basketball Player, Alexis Cervantes.
Here's what is known about Chef Manny's disappearance
To end the alert she posted on Facebook, Elizabeth «N» stated that she was waiting for someone else to help her. «Any information can be useful. Help me to share and please, if someone has seen him, contact me at 6692304837. Thank you", she added.
So far, it seems that there are no more details about the disappearance of Manny Inzunza, but his wife's post already has about two thousand shares on Facebook, so it is hoped that they will soon be able to find the chef. Filed Under: Missing Basketball Player, Alexis Cervantes.
The post Famous Mexican Sportsman Disappears; family desperate to find Alexis Cervantes (PHOTO) appeared first on MundoHispanico
.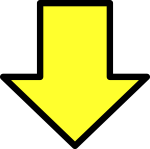 Related post