Do you have your back-to-school shopping list ready? The list is long and days are running out to get all the school supplies students need to do their best and reach their full
creative
and academic potential both at home and at school.
In short, back-to-school shopping requires comparing prices and searching for the best quality supplies. And there are some items that cannot be missing from your student's backpack. Find out what school supplies are must-haves for the new year.
5. Cases for pens, pencils and markers
Regardless of how old students are, they will always need a case that is strong and spacious enough to hold supplies such as pencils, pens, crayons, erasers, sharpeners and scissors.
When children, teens and even adults have a specially designated case for these school supplies, it reduces the risk of losing these items and it is easier for them to focus their full attention without being distracted by searching for something to write with.
4. Back-to-school shopping: Highlighters are a must
A school item that cannot be missing from your student's backpack are highlighters. They are an extremely useful tool to focus attention on the most relevant information found in textbooks.
In addition, it is a way to take notes and organize all the information they need for writing essays, taking important exams or simply retaining valuable information that might otherwise go unnoticed.
3. Tablet
Today, virtually all school settings turn to electronic devices in addition to traditional supplies to supplement student education. Tablets are sometimes provided by the state and can be used in the classroom, but it never hurts to have a personal tablet for homework.
Depending on your budget, it is possible to find different models with different characteristics that adapt to the needs and ages of students. In some cases, parents have the option to limit features to ensure tablets are used for academic purposes only. With this tool, kids can perform tasks and consult information both inside and outside the classroom.
2. Pencil sharpener
What might seem like an insignificant school supply is actually one of the most useful tools to ensure students are always ready to take notes. Even if students have several pencils, they will always need to be sharpened at some point in the day.
It is best to buy a manual pencil sharpener that kids can use in the classroom, and at the same time invest in an electric pencil sharpener for doing homework.
1. First aid kit
It is true that most schools have a nurse's office but it never hurts for school-age children and teens to carry everything they need to treat minor injuries or cover their daily needs safely.
Remember to include an emergency kit on that back-to-school shopping list and make sure it is small enough to be stored in a locker or a desk. You can include items such as disinfectant, wet wipes, band-aids and gauze. With these supplies, students will be ready to perform at their best without distractions and with the best attitude to stay safe at school.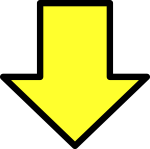 Related post