Aylín Mujica was the eighth houseguest evicted from La Casa de los Famosos 3.
She breaks her silence about Arturo Carmona.
The Cuban actress speaks exclusively to MundoNow.
Controversies continue on the most popular Hispanic reality show in the United States, Telemundo's La Casa de los Famosos 3. Every week a new celebrity is evicted. The eighth contestant to leave the show was Cuban actress Aylín Mujica.
Aylín was nominated along with Diego Soldano and Madison Anderson, who will remain in the house for another week. Now Aylín Mujica speaks exclusively to MundoNOW and reveals something unexpected about her fellow houseguests.
Aylín Mujica evicted from La Casa de los Famosos: What do you think you lacked to make it to the final?
"I lacked, now watching the game from the outside, I feel that I didn't give the people the points that I had to give them. I threw away a lot of points. I was throwing points to the floor so as not to affect people. At the beginning I took great care of the people in my room, when I should have given La Materialista two points instead of one to make her fall. And then I see that she gave them to me, and I think that failed.»
"And there is also a problem that many want to see La Materialista and Arturo (Carmona) at this point in the game on Zoom. Diego (Soldano) is very loved. But I tried to be me, I never sacrificed my essence, I did not sacrifice my way of thinking, I did not ally myself with anyone to achieve a goal. I think I was me, and I liked them, the ones I liked, the ones I connected and the ones I didn't connect, well I didn't connect and that's it."
What do you think of Aleida, do you think you're friends now?
"She's a great woman, I have all the willingness to be her friend, but if she's hurt what I want her to understand is that it's a game, the power of the word is much more important to me. I gave my word to her, that if I was the leader I was going to take her up to the Suite and I gave my word to the King that if he was nominated when I was the leader I was going to save him, then what I did was simple, it was to keep the word that I gave each one and that's not a factor."
"Of course you must feel sad. Look, Arturo didn't save me and Arturo and I were very good friends when we entered. And I don't hold a grudge against him, because I don't keep that feeling in my heart, because it's a hindrance, it takes up space. My heart I try to fill it with love, with beautiful things. So I'm sorry. Yesterday I apologized if I hurt her, but I think she must think that this is a game.»
What is your opinion of Paty Navidad, how do you think she's playing this game?
"Well, I never faced Paty. I see that Paty has emotional problems, that she says that she went to work inside the house. She is a highly intelligent woman, very intelligent. But she does have big emotional problems that I see her suffer, I see her cry, I see her fight every day for those problems, for those thoughts.»
"And the truth is, I see her with a lot of love to give, but emotionally she's a little unbalanced. But I think she's a highly intelligent woman. She has become a warrior. And so this one I think she's doing well, she's playing well.»
What is your opinion of Dania, do you think she's a hypocrite?
"Dania (Méndez) doesn't seem sincere to me. Maybe she's playing very well, maybe she's doing very well, but she's either playing with a mask or she's stripping yourself body and soul and saying this is me. There are different ways to play. I very much respect the strategy of each teammate and if I issue an opinion it is because of the game, because of the show, because of the strategy they are using in there, because ultimately I don't know any of them."
"So I don't think Dania is like that in real life and I feel that she lacked that sincerity when I asked her if she was interested in Arturo, she would have said yes, nothing happens. So I say wow, that is, she simply should have been honest and she should also have been honest with Arturo, but I don't understand what she's playing at."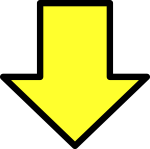 Related post