With the arrival of autumn, a new season to decorate your home begins.
Fall decore comes in many shapes and sizes.
This time, it boasts the colors and decorations of Halloween.
Many people love the fact that fall season has just begun. And this is due to how fun it is to decorate the whole house with the elements of this beautiful and colorful time of year, marked by bonfires, colored leaves that fall and, of course, pumpkin pie.
Related
And in this festive seasonal decoration of your home you are not limited to the traditional ornaments that are sold in all shopping centers, because in reality autumn offers a lot of decoration options that come in many shapes and sizes these days, and even now you can prepare everything for Halloween.
What you should know about decoration
Some fall decorations are suitable for outdoor use in addition to indoor use. If you intend to place your pieces outside, make sure they are coated with a finish that is resistant to rust, mold growth, fading, and tearing.
Look for terms like «waterproof,» «water-repellent,» «fade-proof,» and «UV protection.» You may also want to invest in an outdoor furniture cover and use it specifically to protect your décor from the elements.
Versatility
If you want to get the most out of your fall decorations, be sure to choose pieces that are versatile. Avoid decoration that is too specific. For example, wall art, a figurine, or a sign that says «Happy Thanksgiving» is a decoration that has a shorter shelf life than something that says «Happy Fall,» which can be displayed for months.
With that said, if you only intend to display the piece for a couple of weeks before the holidays, versatility is not a must.
Thematic or abstract
Some people prefer themed decorations in the fall. This means that the pieces bear an obvious resemblance to some element of that particular party. Others prefer a more abstract nature decoration.
A pumpkin lantern is an example of themed decoration in your home, while a painting with touches of red, gold and yellow falls into the abstract category.
Decoration features
You can have a lot of fun choosing your new fall décor. There is a virtually limitless variety of fall decorations available. Categories include wall art, faux bouquets, faux leaves, faux acorns and pineapples, faux pumpkins, figurines, string lights, and signs.
Fall decorations are available in almost any size you can imagine. Think about the size of your home when shopping for décor. Choose a size that is appropriate for the total square footage of your home and the area in which you plan to display the piece.
The prices of the items
Regardless of the temporary location of most seasonal decorations, they should look good with your permanent décor. You can increase the chances of this happening by selecting pieces that complement your decorating scheme.
That doesn't mean they need to match exactly, it just means that the colors and styles shouldn't clash. For example, you don't want to buy rustic farmhouse signs to display in your mid-century modern home. Fortunately, most fall decorations are inexpensive and affordable for just about any budget. You can find high-quality parts from $ 18 to a maximum of $ 125.
The post Autumn has begun! Ideas to decorate your home appeared first on Hispanic World.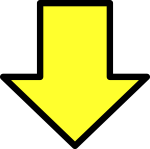 Related post