Are the rumors true? Are Gerard Piqué and Clara Chía getting engaged?
The couple could be walking down the aisle soon.
Find out what sources are saying!
Are Gerard Piqué and Clara Chía getting engaged? Rumors that Shakira's ex, Gerard Piqué, and his new girlfriend are planning a wedding have been swirling as various sources have said that they will soon make an announcement that will surely infuriate the Colombian singer's fans.
Let's remember that the former Barcelona central defender never married Shakira despite the fact that they had been in a relationship for 12 years and have two children together. Now, it's being said that the ex-soccer player could be planning to marry his much younger girlfriend.
Are Piqué and Clara Chía getting engaged?
Lately, Gerard Piqué and Clara Chía have been seen together and looking more in love than ever. After Shakira released several songs exposing her problems with the former soccer player, he has been trying to stay out of the public eye.
Now that a few months have passed and things have calmed down, Clara Chía, 24, and Piqué, 36, have been going out more and they look happier than ever, leading many to wonder if they're ready to take the next step.
Sources say the couple could make an announcement in the coming days
After much speculation that the former footballer was unfaithful to Shakira, it seems that Piqué is moving on and making plans for the future with Clara Chía.
El Tiempo reported that Spain is currently in an uproar because Clara supposedly said 'Yes' to Piqué. It's being said they will announce they're getting married in a matter of days.
When will Piqué and Clara Chía make the announcement?
The source revealed when they will make the announcement. «They will communicate it publicly on June 24 on the occasion of the marriage of his brother, Marc Piqué and his girlfriend María,» according to El Tiempo.
«People close to them told LOOK that they have already begun preparations for what will become one of the most special days of their lives,» ABC quoted a source about what the future holds for the couple.
Shakira is facing her tax fraud trial
Unfortunately Shakira is still in legal trouble over alleged tax fraud in Spain. El País has reported on what she's said about the situation.
"I was a nomad, a person without roots or stability. I have traveled at such an intense pace that I have been in three countries in the same day. It is one of the highest prices I have had to pay for my career. Those years I was breaking it worldwide with my music. I was everywhere, I lived in a plane more than any pilot,» she said according to the newspaper.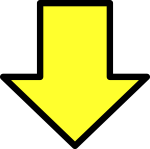 Related post