Aracely Arámbula tells Myrka Dellanos not to discuss Luis Miguel.
Dellanos has been supportive of the singer.
Arámbula wants to keep her issues private.
Recently, Aracely Arámbula expressed her frustration with Luis Miguel during a press conference for the play Vaselina.
The Mexican actress discussed the singer's relationship with their children and said he's not part of their lives.
However, after her remarks about the Mexican singer, saying that she «doesn't like him,» many have come to Luis Miguel's defense.
Myrka Dellanos, a Telemundo journalist and Miguel's former girlfriend, stood up for the singer in the face of Arámbula's comments, which reportedly upset the actress.
Aracely Arámbula complains about Luis Miguel
Aracely Arámbula clarified to the media that the statement released in Spain, claiming she did not allow Luis Miguel to see their children, was false.
«They claimed that I had to be present for him to see them. First, right now, I have no interest in seeing his face because I genuinely don't like him,» the actress said.
«They said, 'She needs to be there,' referring to when the children were four and six years old. But now, they are 16 and 14, and they are even taller than him,» she added.
«I hope that if he genuinely wants to see them, he will make the effort to reach out, rather than expecting them to show up at a concert, as if he can just snap his fingers and have everyone appear,» she concluded.
Aracely calls Luis Miguel a delinquent dad
Arámbula also said that Luis Miguel is behind on his child support payments.
«Yes, he is behind on child support payments. Some details are pending, but I am at peace with my life,» she explained to the media.
«I am a hard-working woman — I don't need any help to support my children,» the actress added.
«It is both a responsibility and an obligation, and it is my children's right»
Myrka Dellanos defends Luis Miguel
However, Aracely Arámbula's remarks did not sit well with Telemundo presenter Myrka Dellanos.
She jumped to Luis Miguel's defense in the wake of the actress's comments, asserting that Luis Miguel is not behind on child support.
But the story didn't end there. Myrka highlighted an alleged request from Aracely Arámbula.
And, after Dellanos discussed the rift between the actress and the singer, Telemundo reportedly received a call.
Aracely Arámbula tells Myrka Dellanos not to discuss Luis Miguel
According to People magazine, during an episode of La Mesa Caliente, Myrka Dellanos expressed frustration about a purported phone call.
She claimed that Aracely Arámbula contacted the network to request that the journalist refrain from discussing her dispute with Luis Miguel.
Dellanos indicated that Arámbula reached out to Telemundo to «forbid» her from discussing her and her family on the show.
«She called to say I can't mention her kids,» Myrka said. «You all are discussing it, but she said specifically that I can't,» she told her co-hosts.
Myrka is annoyed
According to People en Español, the Cuban-American journalist expressed her frustration over the actress' alleged call to the network.
«Of course, she won't be offended when others speak in her favor,» Dellanos commented, pointing to Verónica Bastos and Aylín Mujica in relation to Aracely Arámbula.
«But I am a journalist, and as a journalist, I want to present the other side of the story. That of my friend,» she added, referring to the singer's current partner, Paloma Cuevas.
«And I can't, because she doesn't want me mentioning her children,» Dellanos said, visibly upset about Aracely Arámbula's stance.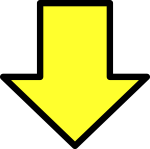 Related post