Tropical storm could threaten Hawaii.
They are still recovering from Maui wildfires.
Meteorologists issue a warning.
A tropical storm could hit the state of Hawaii as Maui is just starting to recover from the massive wildfires.
Now forecasters have issued a warning as a tropical storm could be heading for Hawaii.
Tropical activity in the eastern Pacific ocean is beginning to warm up with the formation of Hurricane Fernanda.
Fernanda is not expected to threaten land as it is churning several hundred miles off the Mexican coast.
The Maui wildfires
The wildfire that destroyed much of Lahaina seems to have caught residents off guard.
The deadly fire ripped through the city of Lahaina on the east side of Maui.
Maui County officials said hours later that the flames had been contained.
Residents say panic spread across Lahaina as flames overtook neighborhoods.
Another threat to Hawaii
A new tropical storm south of Hawaii will follow a similar track to Hurricane Dora.
Dora was the tropical cyclone that intensified the ferocious winds that spawned the Maui wildfires.
One of which became the deadliest wildfire in the United States in more than a century.
Tropical Storm Greg should pass hundreds of miles south of Hawaii, just like Dora.
How close is Tropical Storm Greg to Hawaii?
Tropical Storm Greg is about 1,000 miles east-southeast of Hilo and about 1,275 miles east-southeast of Honolulu.
The FOX Forecast Center will closely monitor Tropical Storm Greg to alert residents of any danger.
Recovery efforts are still ongoing after nearly 100 people have died in the Maui fires so far.
Forecast models show the formation of a tropical depression off Mexico during the next week.
Greg will be weaker than Dora
According to CNN Greg is expected to be weaker than Dora when it passes through southern Hawaii as a tropical storm.
The high pressure from the north is not forecast to be as strong as last week when a hurricane also passed through.
This means that the winds will be weaker than the last event.
Wind speeds will increase in Hawaii Tuesday through Thursday with gusts to 50 to 65 km/h expected.
Winds could still spark more fires
Winds of this magnitude can trigger chain fires and give way to the spread of new fires.
There are still dry patches in parts of Hawaii with severe drought reported in parts of the southern and western Maui area.
If a spark occurs, a fire could ignite and spread quickly.
That is why everyone has been warned not to let their guard down, even though they are exhausted from the previous fires.
Devastating wildfires
A series of devastating fires have impacted Hawaii recently, wiping out homes and people in their path.
So far over one hundred people have been killed by the blaze and over one thousand are still missing.
Authorities believe the death toll will rise as investigations continue.
On Thursday, President Biden approved the disaster declaration on Hawaii in the face of wildfires.
Death toll rises in Hawaii
Thousands of buildings were destroyed by the fire in Lahaina, and nearly 90% of them were residential structures.
The death toll from the devastating fires forestry in Hawaii had increased to 96 by Monday, August 14.
Search and rescue teams are still searching for any signs of humans within the rubble.
Many are still missing after the deadliest US wildfire in more than 100 years.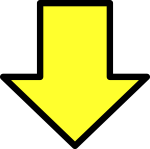 Related post