Anna Kournikova and Enrique Iglesias have been together for over 20 years.
She is a former professional tennis player.
Anna Kournikova shares her best bikini photos.
Anna Kournikova as been with Enrique Iglesias since they met in 2001. The Moscow-born beauty was a model and professional tennis player for many years. Now, she mostly stays out of the spotlight.
Kournikova was on her way to being one the best tennis players in the circuit but she was sidelined by injuries. After that she pursued various modeling and television opportunities and now focuses on her family and charity work.
Russian beauty Anna Kournikova
Anna Kournikova has won the hearts of her followers, who have been supporting the star throughout her career.
The former tennis player already has more than 1 million followers on Instagram, where she shares photos of her daily life, magazine covers she has appeared on and many sexy bikini photos.
Anna Kournikova's best bikini photos
Anna Kournikova was born in Moscow, Russia in 1981 and came to the US when she was 10 years old. Before pursuing modeling, she was a professional tennis player.
In the mid-90s, Kournikova traveled to the United States to pursue her tennis career and she trained at the Nick Bolletieri academy. At 15, her career was already on the rise.
How Anna Kournikova's tennis career fizzled out
Anna Kournikova had a promising tennis career when she was young. However, as she got older, her career faltered and she didn't get as many wins.
After Kournikova reached three finals — in Hilton Head in 1999, Moscow in 2000 and Shanghai two years later. She lost the first two to Swiss player, Martina Hingis.
Anna Kournikova's retirement from tennis
Although her singles careers was stalling, Kournikova continued to win doubles matches with her Swiss partner 1999, 2000 and 2002.
However, Anna's career was cut short when she suffered a series of injuries. Anna Kournikova announced her retirement from tennis in 2003.
Kournikova's modeling career
Kournikova did not sit idly by after her tennis career ended and began a modeling career. She famously appeared in the Sports Illustrated Swimsuit Issue, which included many great bikini photos.
She also graced the covers of prestigious women's magazines like Women's Health, Cosmopolitan and Vogue.
Her romance with Enrique Iglesias
In 2001, Anna Kournikova made her relationship with singer Enrique Iglesias official, and they've been together ever since. They currently have three children together.
In recent years, Kournikova has been focused on raising her children and pursuing charity work, which has become her biggest passion.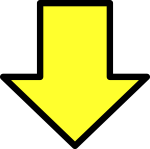 Related post