Angus Cloud: Cause of Death Confirmed.
He met an untimely and unexpected demise.
Young talent, lasting legacy.
The show business and fans of the hit series «Euphoria» mourned the loss of the promising actor Angus Cloud.
The young talent, who portrayed the iconic role of Fezco in the series, passed away on July 31 at the age of 25.
However, there were many questions surrounding the death of the actor who shared the screen with Zendaya.
Now, the authorities have finally confirmed the cause of his death after a wave of speculation.
Angus Cloud's cause of death confirmed
The cause of death has been confirmed as an accidental overdose of fentanyl, cocaine, and methamphetamine.
This was disclosed by the Alameda County Coroner's Office in California, as reported by EFE.
Hollywood and its global fan base are deeply shocked by this news, creating a void in the entertainment industry that will be hard to fill.
Despite his brief career, Angus Cloud had emerged as one of the brightest prospects in both film and television.
The night the terrible thing happened
The tragic night marking the end of Angus Cloud's life commenced with an emergency call to the Oakland police.
Responding swiftly, authorities arrived at the actor's parents' residence.
What they found was a devastating scene marking the end of a gifted young man's life.
Forensic specialists determined the cause of death to be «acute intoxication from the combined effects of methamphetamine, cocaine, fentanyl, and benzodiazepines.»
Angus Cloud: A promise cut short by addiction
This deadly cocktail of substances took the life of Angus Cloud.
Multiple media outlets reported that Angus had been grappling intensely with the recent loss of his father, who had passed away just a week prior.
The actor's family released a statement expressing their profound sorrow: «It is with heavy hearts that we bid farewell to an extraordinary soul today.»
«In his roles as an artist, friend, brother, and son, Angus touched us all deeply and uniquely,» the family shared.
His mental health battles
They also underscored Angus' courage in candidly discussing his struggles with mental health and the challenges he faced surrounding this issue.
Moreover, they conveyed a hope that his passing might serve as a poignant reminder that no one should silently and solitarily grapple with such struggles.
Angus Cloud was distinguished not only by his acting prowess but also by his dedication to social causes.
On multiple occasions, he staunchly defended the «Euphoria» series against critics who alleged it promoted drug use among the youth.
Angus Cloud and his fame in 'Euphoria'
According to EFE, Angus believed the series portrayed the stark reality many youths face in the United States today.
Although his career was brief, Angus Cloud left an indelible mark on the entertainment industry with various projects on television.
His role in «Euphoria» catapulted him to stardom, establishing him as one of Hollywood's most promising actors.
Beyond the series, he also appeared in indie films such as «North Hollywood» (2021) and «The Line» (2023), as reported by CNN.
Angus Cloud Death
Angus also made memorable appearances in music videos for artists like Becky G and Karol G, as well as in the posthumous music video «Cigarettes» by rapper Juice WRLD.
News of his passing came just five months after the announcement of his collaboration with Bettinelli-Olpin and Tyler Gillett.
Furthermore, Angus Cloud had several projects awaiting release. These will now stand as enduring markers of a career that, though brief, garnered significant acclaim.
Among these projects is the film «Freaky Tales», directed by Ryan Fleck and Anna Boden, where he co-starred alongside Ben Mendelsohn and Pedro Pascal.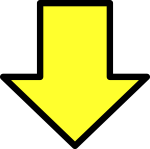 Related post