Angélica Vale shows off her slender figure.
Noticeable weight loss.
Reveal all the details.
The renowned artist and entrepreneur, Angélica Vale, celebrated her 48th birthday in an extraordinary way.
The famous Mexican actress has recently stood out not only for her talent but also for her impressive figure and the way in which she recently appeared in front of the cameras.
The famous actress, with an extensive career in the show business industry, has surprised the public by showing a notable physical change on her birthday.
In an astonishing twist, many viewers failed to recognize Angélica Vale when she faced the cameras, revealing a physical transformation that left everyone stunned.
Angélica Vale Shows off…
The star of 'La Fea Más Bella' not only has a new image, but also shared details about her personal journey.
It was during a talk with the media that at this meeting, the actress proudly revealed that she has managed to lose around 20 kilos.
Throughout her career, Angélica Vale has faced constant criticism about her physical appearance, being the target of accusations in an industry.
According to reports from the Milenio portal, her birthday celebration was quite an event, with the presence of her husband, children and mother, who surprised her.
The Mexican actress reveals all the details
With years of experience in the show business, Angélica Vale emphasized that downplaying her age would be like eliminating a fundamental part of her career.
With humor, she commented: «I have no problem saying my age. It doesn't suit me, I have a 45-year career and I'm 38 years old,» she said, laughing without dismissing her sense of humor.
«I am turning 48. My wish is for continued happiness with my family; May peace, harmony and a lot of work continue,» she emphasized to the press.
Regarding her slender figure, Angélica Vale stated that it was all due to a health problem that, although it took a while to control, is already showing notable progress.
Weight Loss and Personal Improvement
The actress expressed her determination to continue improving, although she was happy with the results obtained so far.
Apparently, a hormonal problem, diagnosed after her second pregnancy, triggered weight gain.
This gave rise to a complicated control process that finally found a solution, this is what the actress commented to the media:
«Yes, it was a hormonal problem and finally a doctor got it right, and I started to lose weight. I have lost about 20 kilos,» said Angélica María's daughter.
Angélica Vale: One of the most beloved Mexicans
«Yes i take care of myself; I also have an app that helps me managing calories; Yes, I take care of myself, it's not like I eat cake every day, you can't,» the actress revealed.
Angélica Vale was honest about the topic of her body, ensuring that she was never overweight despite the negative comments she received.
Although her body did not fit the thin standard of some of her colleagues, she has always been recognized as one of the most beautiful and talented women in Mexico.
With her bravery and authenticity, Angélica Vale continues to inspire her followers, proving that beauty goes beyond standards (SEE THE INTERVIEW HERE).
An unmatched career
Angélica Vale, Mexican actress and businesswoman, has left an indelible mark on the show business.
Daughter of the iconic Angélica María, Vale stood out for her talent in acting, gaining recognition for her role in «La Fea Más Bella.»
Her ability to combine humor and emotion has positioned her as an admired figure in Mexico and beyond.
Angélica Vale has proven to be an astute businesswoman and now has a place as one of the most loved and respected personalities.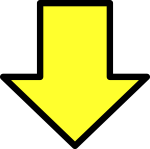 Related post