Andrea Torre reveals breast cancer diagnosis.
Emotional video impacts followers.
Actress confesses silent battle.
The iconic actress of «Una familia de diez», Andrea Torre, revealed the difficult personal process she has faced in recent times.
Known for her role as 'La Nena' in the comic series broadcast by Televisa, she opened up to her followers in an emotional video.
Andrea Torre, for the first time, shared her private fight against breast cancer through social media.
Her news caused great surprise, since none of her fans knew the condition that the beloved actress was going through.
Andrea Torre reveals that she had breast cancer
Through a moving video published on her official account within the TikTok platform, Andrea Torre made the announcement.
Within the recording she placed a hashtag that says «#Fuc**Cancer» showing moments of her chemotherapy treatment with her family.
Andrea 'La Nena' confirms that she has been fighting in total silence against this illness that afflicts her for more than a year.
This has been a confession that left her fans speechless and considered a challenge that she maintained in her personal life.
Andrea Torre causes impact on social media
In the emotional message, she reveals the shocking diagnosis she received a year and four months ago, facing this news with positivity.
The video documents from her first day of treatment to her last radiotherapy session after having breast cancer.
Despite the lack of an official statement, the recording has been the only source of information about the health of the Televisa actress.
So far the famous woman has not made statements to the different media dedicated to show business.
Revelation of a silent battle
«Well, this is how we begin a new stage today, come on!» says the 'Una Familia de Diez' actress at the beginning of the video.
Immediately after that, she shows how her family supported her from the beginning when she learned about the illness that invaded her body.
After that, she documented each of her visits to the doctor, as well as the different radiotherapies she underwent.
She was even seen on several occasions lying on a hospital stretcher receiving the appropriate treatment for her illness.
Andrea Torre shows her battle
Likewise, she appears ringing the bell they have in hospitals dedicated to the treatment of any type of cancer.
«Last chemo #18» can be read on the large mural behind Andrea Torre while she holds a beautiful bouquet of flowers in her hands.
Then, she showed the process of the rest of the radiotherapies and also her preparation to perform the character of 'La Nena' on the Televisa show.
While showing the constant visits to the doctor, the recording once again captured Andrea ringing the victory bell.
Family and personal support in this battle
The above occurred after the Mexican-Salvadoran actress announced that this was her «last radiotherapy #16» in the video she posted.
She also announced that her "last immunotherapy #12" was performed, suggesting that her fight against breast cancer was successful.
Behind the screen, Andrea is part of an extended family and is married to Pedro Ortiz de Pinedo, producer of the series, according to Infobae.
With whom she shares a love story that has endured more than a decade and they have three children: Regina, Federico and Diego.
Messages of solidarity and admiration
This revelation has moved her fans and generated a wave of support and solidarity on social media where Andrea Torre's bravery stands out.
«How did this happen without you saying anything?», «It's good that you have the resources to cover the expenses,» «I will never get tired from admiring women,» they said.
«A lot of Strength! All my blessings», «This woman is an example», «You are very strong», «I was so moved by your video», it reads.
In accordance with Infobae the actress has had a silent battle finding a fundamental support in her husband and family. HERE THE VIDEO.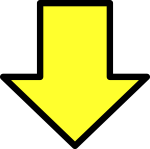 Related post