Tips for applying for a mortgage
Are online banks trustworthy?
Here are some tips
Financial expert Clark Howard loves online banking.
Since they don't have physical locations, they often pass those savings on to customers in the form of higher interest rates and fewer surprise fees.
But what about mortgages at online banks? Does Clark believe that online-only financial institutions offer a superior product when it comes to mortgage loans?
That's what a fan of the Clark Howard Podcast recently asked.
Should you get a mortgage through an online bank?
PlainJane from Georgia asked: "Clark, I heard you recommend Ally Bank a few years ago. As a result, I opened a savings account there. I like interacting with Ally.
"I am considering purchasing a new home and want to get pre-qualified so I can take advantage of an offer. What's your opinion on using Ally for that?
"My credit score is over 800, if that makes any difference as to who I should choose.
Surprisingly, Clark is not a big fan of getting a mortgage through an online bank.
What is a mortgage broker?
A mortgage broker is a salesperson who presents your mortgage application to multiple lenders. He or she can offer your loan and promote you as a buyer.
The average rate for a 15-year fixed mortgage is 6.79% right now, compared to 7.58% for a 30-year fixed mortgage.
Less than two years ago, it was common to get rates below 3%, especially for people with excellent credit scores.
You will likely be able to refinance at some point. But it's impossible to know when, or if, the Federal Reserve will reduce interest rates in the coming years.
Getting the best deal is essential
Therefore, making comparisons and getting the best possible deal now on any new mortgage is essential.
Get a recommendation for a mortgage broker from your real estate agent, friends or family, Clark suggests.
Mortgage brokers typically charge between 0.5% and 2.75% of the loan principal, according to Bankrate.
Even if you don't hire a mortgage broker, it's important to get quotes from several lenders. Clark recommends local credit unions in addition to mortgage brokers.
Credit Score Still Matters for Mortgage Rates
You can get a quote from your main bank, as well as online lenders like Rocket Mortgage and Quicken Loans.
In addition to comparing the options of your mortgage and do your homework, boasting an excellent credit score is the next best thing.
That's an ace up PlainJane's sleeve.
«That is an incredible deal that you have more than 800. That is rare air. What they call in the credit world: it means you're in gold," Clark says.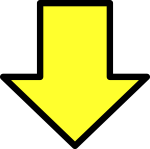 Related post