Embrace all-natural hair care!
Try these DIY hair masks today.
You don't need to spend a fortune for gorgeous locks.
Looking for ways to give your hair the TLC it needs without breaking the bank?
Homemade, all-natural hair care and masks are the answer you've been searching for.
These DIY hair masks are easy to make and use ingredients you can often find in your kitchen.
Let's dive into some fantastic recipes for different hair types and concerns.
Dry hair remedy: Coconut oil and honey
Dealing with dry, brittle hair? A coconut oil and honey mask can work wonders.
Coconut oil is rich in fatty acids that nourish the scalp and hair, while honey acts as a humectant to lock in moisture.
Mix equal parts of both ingredients, apply generously to your hair.
Relax and let it sit for 30-40 minutes before rinsing.
Apple cider vinegar and lemon: DIY hair masks for oily hair
An oily scalp can be frustrating, but a simple mask of apple cider vinegar and lemon can help regulate oil production.
Apple cider vinegar helps balance your scalp's pH levels.
Meanwhile the lemon acts as an astringent to control excess oil.
Combine two tablespoons of apple cider vinegar with the juice of one lemon, apply to your scalp and rinse after 15-20 minutes.
Damage control: Avocado and olive oil
For hair that's been damaged by heat styling or chemical treatments, try one of these DIY hair masks made of avocado and olive oil.
Avocado is packed with vitamins and minerals that revitalize your hair, while olive oil offers deep conditioning.
Mash a ripe avocado and mix it with a tablespoon of olive oil.
Apply the mixture to your hair and leave it on for about half an hour.
Frizz fighter: Banana and yogurt
If frizzy hair is your concern, a banana and yogurt mask is a great solution.
Bananas are rich in natural oils and potassium, which smoothes the hair cuticle, while yogurt adds shine and tames frizz.
Blend one ripe banana with two tablespoons of yogurt.
Apply this hair mask recipe to your locks, and rinse after 30 minutes.
 Color protection: Aloe vera and almond oil
For those who have color-treated hair, maintaining that vibrant shade is crucial.
A mask made from aloe vera and almond oil can help preserve the color and add shine.
Aloe vera hydrates and conditions, while almond oil seals in moisture and nutrients.
Mix two tablespoons of aloe vera gel with one tablespoon of almond oil, apply and rinse after 20-30 minutes.
Dandruff relief: Tea tree oil and jojoba oil
Tea tree oil is known for its anti-fungal properties, making it excellent for tackling dandruff.
Jojoba oil mimics the natural oil in your scalp, keeping it moisturized.
Combine a few drops of tea tree oil with two tablespoons of jojoba oil.
Massage into your scalp, and rinse after 20 minutes.
All-natural hair care for growth: Egg and castor oil
If you're looking to speed up hair growth, an egg and castor oil mask can provide the necessary nutrients.
Eggs are rich in protein, which strengthens hair, and castor oil promotes growth.
Beat one egg and add a tablespoon of castor oil, apply to your hair, and rinse after 30-40 minutes.
You won't believe how thick and lustrous your hair will be.
DIY hair masks for volume: Beer and egg
Yes, you read that right, beer is excellent for adding volume to limp hair.
The proteins and vitamins in beer help to thicken hair strands while egg adds strength.
Mix half a cup of flat beer with one beaten egg, apply to your hair, and rinse after 20 minutes.
Enjoy these all-natural hair care solutions with items from your kitchen.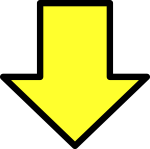 Related post