CPSC orders recall of Philips Avent baby monitors.
The batteries can overheat causing fires.
Contact Philips for a free replacement.
The Consumer Product Safety Commission (CPSC) announced a recall of Philips Avent baby monitors.
The Philips company is recalling the product due to safety concerns.
Philips Avent video baby monitors that are used to monitor the little ones.
Find out details about the risks and what to do if you have one of the monitors in your home.
PHILIPS AVENT BABY MONITOR RECALL
The Consumer Safety Commission released details of the recall.
The Philips baby monitors were initially recalled on August 3.
The product is being pulled from shelves due to safety concerns.
The rechargeable lithium ion batteries may overheat while charging, posing a fire risk.
PHILIPS BABY MONITOR BATTERIES MAY OVERHEAT
Because the batteries tend to overheat, they pose a risk of burns and property damage.
Philips has received 23 reports of overheating of Philips Avent video baby monitors in Europe.
Included in those cases are seven reports of minor injuries due to overheating.
However, at the moment no incidents or injuries have been reported in the United States.
WHERE THE BABY MONITORS WERE SOLD
The baby monitors were sold through various retailers in the US, including:
ToysRUs.com, Amazon.com, Walmart.com, Jet.com and the Philips website to the CPSC.
The Avent baby monitors were sold during a period from March 2016 to January 2020.
The price for which the Philips Avent baby monitor was around $120 to $200.
WHICH MODELS ARE INCLUDED IN THE RECALL?
The CPSC indicates that the baby monitors included in the recall are the SCD630 and SCD843 models.
In addition to the model number, they can be identified by their manufacturing date, which runs from March 2016 to December 2019.
Model numbers and manufacturing date codes are located on the bottom of the parent unit.
Another way to identify them is that the monitors and the camera are white with Philips Avent printed on the front.
LISTEN TO THE PODCAST BY CLICKING ON THE PHOTO
In addition to reading stories like this one, you can listen to our Códice Críptico podcast.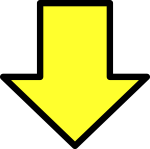 Related post