Adamari documented getting her nipples tattooed on Facebook.
She wants to encourage other women who who have had breast cancer.
«You can have that flirtatiousness, that sensuality and that high self-esteem again.»
Adamari López tattooed her nipples after breast cancer. The Puerto Rican host made a decision that will reinforce her complete well-being. She decided to tattoo her nipples. She hopes to send a message to other women who have had breast cancer that this could make them feel better about their bodies. Adamari also decided to show the procedure.
In a video that she shared on Facebook, Adamari went to a clinic and documented the entire procedure of having her nipples tattooed. She also explained the process. The Puerto Rican host had breast cancer in 2004 and it was one of the most difficult times in her life. Now, she wants to support other women who have gone through the same thing in this way….
How Adamari faced breast cancer
In 2004, the charismatic host of Hoy Día was diagnosed with breast cancer. At the same time, the actress was facing her breakup with singer Luis Fonsi, so it was a very difficult time in her life. She has shared that it took her a lot to recover.
Adamari managed to emerge victorious from the disease. However, the Puerto Rican host had to have her breasts, and therefore her nipples, removed due to the cancer. Adamari has shared that she really wanted to have her nipples tattooed because she felt it would make her feel better about her body.
«It's something I've been waiting for a long time»
Adamari said the following: "You know that many years ago I was a cancer patient and that I had a radical mastectomy on my breasts. Part of what I have come to do today is, I think, something I've been waiting for a long time. Perhaps many times I have not shared that part with you. Raquel (from Alquimia Beauty Healing) is going to be that little hand that is going to do that job," Adamari recently shared on her Facebook page.
«When my breasts removed, I also lost the nipples and today Raquel is going to do a spectacular job tattooing the nipples on both breasts.» This is how the beloved Puerto Rican host of Hoy Día, who has more than 7 million followers on Instagram, explained it.
Adamari seeks to promote self-confidence in women
The host warned people who were viewing her Facebook video that if they were sensitive, they may not want to watch. And although the images are not explicit, Ada wanted to give a warning: «Perhaps many of you feel that you are not necessarily ready to see, if so, perhaps the video for you should end here,» she warned.
Adamari López's main objective was to show women that they gain their self-confidence back after cancer. «Go back to having that flirtatiousness, that sensuality and that high self-esteem,» the Puerto Rican said as she documented the procedure.
"You can feel beautiful they way you used to feel before you got sick"
The co-host of the morning show Hoy Día explained to her audience that women who have faced breast cancer and lost the self-confidence and sensuality that they use to feel can be recover. They can  live the way they used to before suffering from this terrible disease.
"But if you are a woman who has had cancer, who has suffered from this disease and want to know that you can move on and return to having that flirtatiousness, that sensuality, that high self-esteem. What I'm about to do it is something that you can do too if you wish. You can go back to the way you used to live and the way that you were before you got sick. Watch and see how you can be part of the process too." (SEE THE FULL VIDEO HERE)
Adamari got many positive messages
In the video you can see how the doctor in charge shows the tattooing procedure. The presenter also describes the nipple tattooing step-by-step. Adamari's followers were quick to applaud the host's strength and positive attitude.
"Thank you very much for sharing your experience. You are a beautiful warrior, and much admired woman. God continue to bless you greatly. A hug from a distance Adamari López" "Beautiful. You are worthy of admiration. You are a strong woman. May God always give you the strength to always get ahead. A thousand blessings for you." "I wish you many blessings. You are a great example for all those people who suffer from this disease. I have always admired you. You are a great person and warrior."
The post Adamari López tattooed her nipples and shows the procedure; "I wanted to do it for a long time" appeared first on Mundo Hispanico.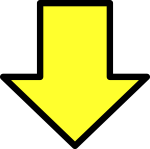 Related post