Aaron Martinez was shot to death at his Texas ranch.
He was murdered by his neighbor.
His family wants Trevor Rhey McEuen charged with a hate crime.
Aaron Martinez was shot to death in Forney, Texas by Trevor Rhey McEuen who was arrested and charged with the brutal crime. The family of Aaron Martínez, 35, maintains that McEuen was racist and shot Martínez because he was Hispanic.
The shooting death of Mexican rancher Aarón Martínez devastated the community of Forney, where  Martínez bought the property to fulfill his dream of breeding fine horses.
Aarón Martínez's murder was a hate crime
Police officers from different departments mobilized to arrest Trevor Rhey McEuen after the brutal murder. Even a SWAT team was deployed to the scene.
The expertise of the SWAT team from the Kaufman County Sheriff's Office (KCSO) prevented Trevor Rhey McEuen, who was heavily armed, from escaping or engaging in a shootout with police.
Trevor Rhey McEuen shot Aarón Martínez several times
The arrest warrant against Trevor Rhey McEuen, consulted by MundoNow, provides details of the murder of rancher Aarón Martínez. The Kaufman County 911 number received a call reporting a shooting and an injured man on a country road.
At noon on Monday, May 1, 2023, several KCSO officers were sent to Neal Road, in Forney, to attend to a man who had been shot. Witnesses say they heard at least 12 shots.
Dozens of officers chased down the killer
As officers were rushing to the scene, they passed a truck speeding on Neal Road. An officer noticed that the vehicle had several bullet holes. Some KCSO officers went to the scene of the shooting and others went to chase the truck.
The KCSO requested the support of the highway patrol of the Texas Department of Public Safety (TxDPS) and the Forney Police Department (FPD). Even a TxDPS helicopter joined the pursuit of Trevor Rhey McEuen.
McEuen surrendered after several tense hours

TxDPS and KCSO officers discovered that Trevor Rhey McEuen was carrying a rifle, a pistol, and various ammunition. The weapons were allegedly the ones used in Aarón Martínez.'s murder. Police set up a road block.
However, Trevor Rhey McEuen, seeing himself surrounded, did not want to give up. KCSO SWAT officers rushed to the scene to prevent the situation from getting out of control. Nearly three hours later and after tense negotiations, the fugitive surrendered at 2:45 p.m. and was taken to the Kaufman County Jail.
The victim's family says it was a hate crime
Aarón Martínez's wife Priscilla attended a protest on Thursday, May 4, 2023, outside the detention center in Kaufman County to demand that her husband's murderer also be charged with a hate crime.
According to Priscila Martīnez, her husband Aarón bought the ranch in Forney, Texas to raise fine horses, but he faced racism from fellow rancher Trevor Rhey McEuen, who told them Hispanics weren't welcome there, according to CBS News.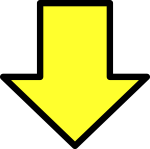 Related post