Fall cocktails will delight your guests.
As it gets cooler, amp up your cocktail game.
Try these fall drinks for your next party.
Autumn is a season that delights the senses.
The crisp air, colorful leaves and the cozy vibe set the stage for seasonal celebrations.
Whether it's a weekend football game or Thanksgiving dinner, there's always a reason to raise a glass in the fall.
These seven fall cocktails will add a touch of warmth and spice to your festivities.
Get ready to shake, stir and savor your way through the most colorful season of the year. Cheers!
Apple cider margarita: Not just for summer
When you think of margaritas, you might imagine sandy beaches and blazing sun.
But this drink isn't confined to summer alone.
The apple cider margarita brings the spirit of fall into this classic cocktail.
With apple cider, tequila and a dash of cinnamon, you get a delightful fusion of tart, sweet and spicy flavors.
Fall cocktails: Pumpkin spice martini
We all know pumpkin spice is the unofficial flavor of fall.
So why not incorporate it into your cocktail hour?
The pumpkin spice martini combines vodka, pumpkin spice liqueur and a sprinkle of cinnamon.
The result is an elegant drink that screams autumn, making it perfect for sophisticated gatherings or quiet nights in.
Maple bourbon smash: A fireside favorite
The maple bourbon smash takes this classic spirit to a new level.
The natural sweetness of maple syrup pairs perfectly with the smoky undertones of bourbon.
Add in some lemon juice for a tart kick.
You've got yourself a complex but easy-to-make cocktail.
Spiced pear Collins: The underdog of fall drinks
Apples usually steal the show in fall, but let's not forget about pears.
The spiced pear Collins is a gin-based cocktail that lets this underrated fruit shine.
Pear nectar, a splash of soda and a hint of cinnamon create a refreshing and aromatic drink.
It's a light, bubbly alternative to the season's typically heavier cocktails.
Warm up your fall cocktails with a Chai tea toddy
As temperatures dip, we start craving drinks that warm us from the inside out.
The chai tea toddy is essentially a cozy blanket in cocktail form.
Infused with spices like cinnamon and cardamom, this warm drink is ideal for sipping by the fireplace.
Choose bourbon or rum as your base spirit, add some honey and enjoy a comforting cup.
Cranberry Moscow mule: A tart twist
Moscow mules are simple, delicious, and now, perfect for fall.
By adding a splash of cranberry juice, you can give this popular cocktail a seasonal makeover.
The traditional ginger beer and lime juice stay the same, creating a perfect balance between spicy and tart.
Serve it in a copper mug with a sprig of rosemary for an Instagram-worthy presentation.
Dessert fall cocktails: Salted caramel white Russian
Who says you can't have dessert first?
The salted caramel white Russian breaks all the rules in the best way.
Vodka and coffee liqueur serve as the base, but it's the salted caramel syrup that takes this cocktail to another level.
Creamy, rich, and incredibly indulgent, it's the ideal way to end a festive meal.
Tips for crafting the perfect fall drinks
Making cocktails isn't just about mixing spirits and juices.
It's an art form that requires attention to detail.
Always use fresh ingredients, and don't skimp on the garnish — a cinnamon stick, apple slice or even a rosemary sprig can elevate your drink.
Remember to adjust sweetness levels to your taste and, of course, always enjoy your cocktails responsibly—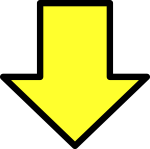 Related post