Discover the best places to redeem food stamps! Are you a beneficiary of Supplemental Nutrition Assistance Program
? Through this program, the United States government helps low income families access good quality food.
Food stamps, as their name indicates, are used to buy food such as fruits, vegetables, meat, dairy products, cereals and breads, as well as non-alcoholic beverages, nuts and seeds at approved locations. Here we tell you where you can redeem your food stamps!
6. Starbucks
Before going to a Starbucks with your SNAP benefits card, you should know that not all establishments accept food stamps. However, the government has managed to get some stores to join this program and offer food and beverage options for people who might not otherwise have the cash purchase items there.
The beneficiaries of food stamps use an electronic card, so it is necessary to ask before placing your order and confirm what products are allowed. This benefits people are homeless or who are going through a hard time.
5. Burger King accepts food stamps
One of the main objectives of the SNAP Program is to provide families nutritious, healthy food, preferably from a supermarket. However, some states have implemented exceptions to allow people to buy fast food, as is the case with Burger King.
For now, this exception is only available in select counties in California and Arizona. This is because there are few states that are currently affiliated with the Restaurant Meals Program (RMP), among them, in addition to California and Arizona are Maryland, Michigan and Illinois.
4. Costco
If you want to redeem food stamps and you have a Costco membership, don't hesitate to buy the food you need there, as long as it meets the requirements imposed by the store and by the SNAP Program. You can't use SNAP benefits to buy alcoholic beverages, pet food, medicines and cleaning products, for example.
The Costco website offers clear information regarding SNAP benefits. According to the company, it is possible to redeem food stamps at all stores, but you must consult the list of products approved by the laws of each state.
3. Walmart does not say no to food stamps
Walmart is one of the establishments that offers the most options for beneficiaries of the SNAP Program. There that it is possible to find a wide variety of government approved foods such as chicken and beef, bread, eggs and milk, known for their high nutritional value.
If you want to redeem food stamps at Walmart, you can do it physically, but you can also make an online or pickup order. The added benefit is that you can pay part of your purchase with your benefits card and, if necessary, complete the other part with your own credit or debit card.
2. Trader Joe's
Trader Joe's is one of the largest supermarkets in the United States. In each of its branches, people with low incomes can use food stamps to obtain good quality food at extremely affordable prices.
Unlike stores like Walmart, at Trader Joe's it is not possible to redeem food stamps for purchases made online or pickup. However, the chain has more than 500 stores throughout the country, which makes it easier to use this benefit on a regular basis.
1.CVS
Although it is a pharmacy and the benefits of the SNAP Program do not include medications, CVS is one of the places where you can redeem food stamps, as long as you're buying government approved items. Before you redeem food stamps at a CVS, make sure it's a SNAP-authorized location.
In addition, you must take into account that to redeem food stamps within a CVS you will not be able to use the self-checkout lanes, at least in certain branches. Therefore, the main recommendation is always to check the store's guidelines and purchase requirements.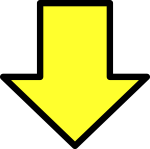 Related post