Kitchen Culture: 5 New Cookbooks We Totally Love
Even the best cooks need a little inspiration sometimes, and these 5 new cookbooks offer just that—inspiration, ideas, expert guidance and above all, delicious recipes. Here are our favorite new cookbooks that you need to add to your collection.
By
MundoNOW
Whether you are an expert chef or you barely know how to turn on your oven, there are cookbooks that can help you. Some of us cook because it's our creative outlet; some of us cook to save money or to provide our family with a healthy homemade meal.
And some of us cook simply because we love to eat. (Bingo!) Whatever your reason for spending time in the kitchen, we can all agree on one thing: a good recipe goes a LONG way in crafting the perfect meal. And even if you prefer to improvise in the kitchen, it's always nice to have some tasty inspiration to get you started. Just ask Ina Garten, or you may know her as The Barefoot Contessa.
The words of the kitchen experts
Sure, she's been hosting TV cooking shows and writing her own cookbooks for years, but even she follows recipes to make her masterpieces. "I measure everything," she explains. "I always think that if I've spent so much time making sure this recipe was exactly the way I want it, why would I want to throw things into a pot? I'm really a scientist. I follow recipes exactly—until I decide not to. And then I'll follow something else exactly. I may decide I could turn this peach tart into a plum tart, but if I'm following a recipe, I follow it exactly."
And we're pretty sure she's happy with her results, since we've made most dishes in her cookbooks and they never disappoint. Here are 5 new cookbooks we love; add them to your collection and let the foodie fun begin!
1. Milk Bar Life: Recipes and Stories, by Christina Tosi
Momofuku Milk Bar is a dessert-lover's heaven, overflowing with crack pie, birthday cake truffles, compost cookies and more. We literally have dreams about those sweet treats, and thanks to Christina Tosi's new cookbook now you too can whip up these delectable desserts.
Tosi is the owner and pastry chef of Milk Bar and in her new cookbook she lets you in on the secrets of what goes on in her kitchen. Her recipes are sweet and also savory, so there is something for everyone. And even if a dish sounds weird (like the Mac and Cheese Pancakes) you have to trust that there's a method behind her madness. Your taste buds won't be sorry.
2. My New Roots, by Sarah Britton
If you don't already know about the blog My New Roots (mynewroots.org) then it's about time we introduce you to its author, Sarah Britton. This vegetarian chef, Holistic Nutritionist and Certified Nutritional Practitioner (CNP) shares her favorite recipes, inspirations and ideas that revolve around her plant-based way of eating.
Her new cookbook is beautifully photographed, easy to follow and completely life changing. Even if you are skeptical about a holistic approach to cooking and a plant-based diet, you need to give this book and her recipes a try. While this chef clearly cares about her health and her body, she also really loves food, and it shows when you turn to any page in her cookbook.
3. A Girl and Her Greens, by April Bloomfield
April Bloomfield, the British chef behind New York restaurants The Spotted Pig and The Breslin, (both with Michelin stars, by the way), is best known for her nose-to-tail cooking, as anyone can see if you visit her restaurants or read her previous cookbook, A Girl and Her Pig. But that doesn't mean she doesn't also adore fresh veggies and deliciously light seasonal recipes using a wide variety of vegetables. This cookbook offers recipes, techniques, beautiful photos and simple tips to help you cook tasty food that is made from honest ingredients.
4. Food52 Genius Recipes: 100 Recipes That Will Change the Way You Cook, by Kristen Miglore
We're big fans of the food blog food52.com—it's our daily destination for ideas and recipes when we're hungry and uninspired. This cookbook combines all of the best recipes that are not only delicious, but genius in how they are made. Some recipes will change the way you cook, some will change the way you look at your food and some will completely debunk a cooking myth your grandmother told you that was completely false.
The recipes are from some famous chefs you already know and some you've probably never heard of, but each recipe was selected because they will help you enjoy cooking (and eating) in a whole new way.
5. Mastering Pasta: The Art and Practice of Handmade Pasta, Gnocchi, and Risotto, by Marc Vetri
Sure, sometimes you want to prepare a healthy meal, but sometimes you want the perfectly prepared bowl of fresh pasta. And if you've been intimidated by the idea of making handmade pasta in the past, then this book is for you. Marc Vetri (award-winning chef) shares his tips for making everything from gnocchi to risotto, as well as advice on how to sauce pasta, preparation and storage notes and more. His cookbook is the outcome of many years of research and experience, and we can promise that your cooking repertoire will benefit from his wisdom.
The post Cooking Culture: 5 New Cookbooks We Love appeared first on Hispanic World.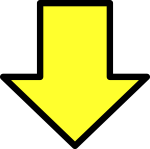 Related post