These are the best cities to live in the world.
Some offer the best education and culture.
Others have better job opportunities.
If you could move anywhere, where would you go? These are the five best cities to live in outside of the US.
According to The Economist, Vienna, Austria once again ranked first among 173 cities rated.
What are your priorities? Things the magazine took into consideration include: great school systems, excellent health care, reliable infrastructure, culture, safety and entertainment, among other aspects.
It should be noted that most of the 50 best cities to live in the world are in rich countries. This year, London has fallen down on the list.
Exceptional quality of life
In 2019, Vienna was considered the best city in the world to live, a distinction that it achieved again in 2023.
One of the reasons to move to this city is that housing costs are much cheaper than in Paris or London.
There are also plenty of inexpensive restaurants and it's safe to walk around, even late at night, in most areas.
In addition, there are many things to do, such as visiting parks and tourist attractions, not to mention its numerous cultural offerings.
Best cities to live: Scandinavian charm and opportunities
In second place is Copenhagen, Denmark, which scored 98 points, just below Vienna's 98.4.
Denmark stands out as one of the richest and most prosperous countries in all of Europe.
In the case of Copenhagen, it offers excellent opportunities for both work and study.
Among of its biggest attractions are the Tivoli Gardens, which is an amusement park located in the heart of the city. There is also the Rosenborg Castle.
Australian jewelry
In third and fourth place among the best cities to live in the world are Melbourne and Sydney, Australia.
A cultural and food hub, Melbourne is home to a host of galleries, theaters, museums and festivals throughout the year.
It is also known as the art capital of Australia, in addition to offering a variety of sporting options.
For seven consecutive years it was chosen by The Economist as the best city in the world. and they hope to get their place back as soon as possible.
Outstanding quality of life
The first North American city outside of the US to make the list is Vancouver, Canada.
If one thing characterizes this place, it is its natural landscapes. It also has an excellent infrastructure, education system and the streets are very safe.
As if that were not enough, Vancouver has an excellent climate — neither too cold in winter nor too hot in summer — so you can do all kinds of outdoor activities.
With just over a thousand acres of greenery, Stanley Park is a wonderful setting that dates back to the late 19th century. It is so big that it is recommended to visit it by bicycle.
Exploring the best cities to live
Finally, according to The Economist, the fifth of the best cities to live is Zurich, Switzerland.
Among its advantages are its international reputation, cultural diversity, economy stability and security.
It's also home to some excellent universities, as well as prestigious research institutions.
Zurich has splendid natural landscapes with recreation areas, forests, lakes and rivers with crystal clear water.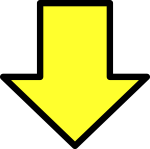 Related post