The best autobiographies by athletes give us a unique window into how true sports heroes develop. Nothing motivates like adversity and though top athletes are blessed with natural talent, most never would have reached the heights they have without hard work, perseverance and an indomitable spirit to overcome any obstacles in their way.
These 10 compelling sports memoirs will take you on a journey that inspires your own inner warrior to keep reaching for the stars:
1. On the Line • Serena Williams, Daniel Paisner
Serena Williams' 2009 autobiography, reveals how she worked her way up from the hard-scrabble public courts of Compton to winning an amazing 17 Grand Slams and being the No. 1 ranked women's singles player in the world.
2. Touching the Void • Joe Simpson
Mountaineer Joe Simpson tells his incredible tale of survival after breaking his leg in a fall at 21,000 feet in the Andes. He and his climbing partner were separated and each thought the other was dead as they made their way back to safety. Simpson was told he would never climb again but after two years of rehab he was back in business.
3. Soul Surfer • Bethany Hamilton
Already a professional surfer by age 13, Bethany Hamilton lost her arm to a shark attack in 2013. The story of her unbelievable recovery and return to pro surfing was a #1 New York Times Bestseller and later became a hit movie.
4. Why Soccer Matters • Pelé
Some call Pele the greatest soccer player of all time and his superstar status helped expand the sport's reach around the world. At the age of 74, he looks back at some of his best and most significant experiences with the game.
5. Open • Andre Agassi
What makes Open a standout among the best autobiographies is that flamboyant tennis bad-boy Andre Agassi doesn't revel in his athletic achievements. His memoir delves into the difficulty of instant fame, how trapped he felt by his tennis success and how he's grown and made peace with himself over the years.
The post Top 5 Athlete Autobiographies to Inspire Your Inner Warrior appeared first on Hispanic World.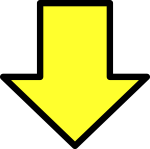 Related post