Nearly 42 million people live in poverty in the United States.
There are state and federal aid programs to help those most at risk.
Learn about 4 welfare programs in the US.
Learn about the most used welfare programs in the United States! More than 330 million people live in the country. Of these, the most recent Census has found that nearly 38 million live in poverty. Statistically, 11.6% of US residents live below the poverty line.
Social assistance programs have been created to provide economic support to the most vulnerable groups that do not have access to basic services for their survival and well-being — such as health care and food. These are the 4 most used programs in all of the world! the country!
4. US WELFARE PROGRAMS: MEDICAID
Medicaid is one of the most used welfare programs in the United States. The most recent statistics have found that a total of 86,714,574 people were approved to receive this benefit. It is a medical assistance and health insurance program implemented by the federal government that is part of the Social Security Law. Medicaid's main objective is to provide medical care to individuals who are economically vulnerable.
Eligibility criteria vary depending on where you live but, generally, it's available to lower income individuals, as well as pregnant women, children, people with disabilities, and the elderly. Medicaid includes different health services such as doctor visits, hospitalization, some medications, medical care during pregnancy, and long-term care in nursing homes.
3. SNAP
The Supplemental Nutrition Assistance Program, or SNAP, is the largest federal program to fight hunger in the United States. In 2019 alone, it benefited 38 million people across the country. Currently, a total of 42 million beneficiaries receive federal aid to buy certain foods in selected stores and restaurants.
Previously, this program was known as the Food Stamp Program. Since its introduction, it has been administered by the United States Department of Agriculture (USDA), whose mission is to select the most needy people to receive nutritional assistance. Eligible individuals must be low income and meet certain requirements. Benefits are distributed on an EBT card, which is replenished monthly.
2. MOST USED SOCIAL ASSISTANCE PROGRAMS: CHIP
Among the social assistance programs in the United States, the Children's Health Insurance Program (CHIP) stands out. It has approximately 7,162,260 recipients, who receive medical coverage if they are not eligible for Medicaid, but do not have sufficient financial resources to access private health insurance.
The CHIP program was created in 1997 and, since its inception, it has been administered by the federal government to guarantee that children living in poverty have access to essential medical services, including doctor visits, preventive care, medications, dental and vision care, among others.
1. WIC
In a recent US Census it was found that more than 50% of the population is eligible for the WIC program is benefiting from it. This federal aid is aimed at Women, Infants and Children, who receive financial support to access food benefits.
The WIC program is designed to ensure that these vulnerable groups have access to nutritious foods that they would otherwise not be able to get. These include products such as milk, cereals, fruits, vegetables, eggs, some types of cheese, among others.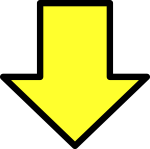 Related post