Thinking about signing up for YouTube TV?
Take advantage of the free trial first.
That will give you a chance to feel out the product before handing over any cash
If you're tired of paying a big cable bill each month, you may find that cutting the cord and subscribing to YouTube TV is a great money-saving solution in 2023.
This live TV streaming service is one of the options for people looking to leave the cable company behind for good. Other options include Sling TV and Hulu + Live TV.
I subscribed to YouTube TV to evaluate its channel library, user experience and app performance.
In this article, I'll walk you through everything you need to know about the popular streaming service which is owned by Google.
What Is YouTube TV?
For $73 per month, a YouTube TV subscription provides access to many of the most popular broadcast and cable channels.
There is no contract or cable box required. You can stream content live or on demand from your television, phone, tablet or computer.
Though the price has increased significantly over the last few years, money expert Clark Howard still maintains a YouTube TV subscription for his family.
1. Channel Lineup
When you're trying to choose a cable or satellite TV alternative, the list of channels is probably the most important factor.
One of the best features of YouTube TV is that it provides local affiliate channels for ABC, CBS, NBC and FOX in most areas of the country.
You'll want to visit the website to confirm local channel availability by entering your ZIP code.
Another plus is that YouTube TV's channel lineup features more sports and news channels than most of its competitors.
Add-On Packages
If you're willing to spend more, you can add more channels by purchasing optional packages.
In addition to add-on channel packages, YouTube TV also provides the opportunity to sign up for premium subscription services within its ecosystem.
For example, you can opt into paying $15 per month for a Max subscription as a part of your monthly YouTube TV bill.
That content would be available to stream on your YouTube TV app alongside the content from your base subscription.
YouTube TV's Spanish Plan
In May 2022, YouTube TV introduced a new monthly subscription option for Spanish language content.
The Spanish Plan is priced at $35 per month. It includes access to more than 28 Spanish language networks that range from sports to news and entertainment.
The package, which is sold separately from the $73 base package, includes unlimited cloud DVR and up to six user accounts.
NFL Sunday Ticket
Beginning with the 2023 NFL season, YouTube TV and YouTube will be the exclusive streaming home for NFL Sunday Ticket.
This popular football channel package offers viewers a chance to stream out-of-market NFL games on Sunday afternoons during the football regular season.
You'll still need access to local CBS and FOX broadcasts for in-market Sunday afternoon games, as well as Prime Video, NBC and ESPN for Thursday, Sunday and Monday Night Football broadcasts, respectively.
You don't have to be a YouTube TV subscriber to pay for the channels, but there is a pricing incentive built in for subscribers:
2. Cloud DVR
If you're worried about losing your DVR functionality when you cut the cord, you'll be happy to know that YouTube TV offers a DVR experience that rivals the very best cable experience.
YouTube TV's cloud DVR storage is unlimited and requires no extra fees. That means you can keep as many recordings of shows, movies or sports games as you'd like.
YouTube TV is one of the only streaming services to offer unlimited cloud storage space for its DVR.
Other services limit the amount of cloud DVR storage you can access, and some even upcharge for the privilege.
Some other perks to YouTube TV's cloud DVR storage include:
No limit on simultaneous recordings The ability to stream your library wherever you go.
Personal library space for each account.
Recordings kept for nine months.
The video below demonstrates how to navigate the service's cloud DVR and some of the other features, including its live TV guide, which looks a lot like what you get with cable.
3. Supported Devices
One of the biggest perks of cutting the cord and opting into a service like YouTube TV is the variety of ways in which you can enjoy the content.
Not only can you move seamlessly from device to device, but you can also take your recorded content with you thanks to the portability of the cloud DVR. So you can take your favorite movies and shows with you on vacation.
You can watch YouTube TV on your phone, tablet or computer. But many of us still like to enjoy entertainment on a television from the comfort of our couches.
YouTube TV has you covered in that area, too.
4. Multiple Streams
Another big concern for cord cutters is ensuring that the entire household is able to enjoy watching television the same way that they have with cable.
YouTube TV shines in this area as well — without charging you for a box to use on each TV.
Each household can watch up to three streams simultaneously.
And there are six accounts included with a YouTube TV membership. So everyone in the household can get their own unique cloud DVR storage spaces and personal settings for consumption.
Pros and Cons of YouTube TV
Bottom Line: There is a lot to like about YouTube TV.
Even though the service has steadily increased its price over the last few years, it still offers cord-cutters one of the best live TV streaming experiences at a price that's still lower than most cable bills.
The unlimited cloud DVR is a real bright spot for people who want to watch traditional television shows but have a schedule that doesn't allow much flexibility for being in front of the TV at a certain time.
And the fact that you can silo personalized DVR storage spaces for individuals within a household makes it really easy to separate adult content from kids' and vice versa. You can read more in Clark.com.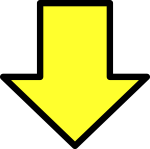 Related post