A 15-year-old Mexican girl donated her organs.
Her tragic death will help many others.
She wore her quinceañera dress in the hospital.
A fifteen-year-old Mexican girl donated her organs to multiple people after being declared brain dead. After a young woman died at an early age, she will give several people a new chance at life, thanks to the fact that she donated some of her organs.
The emotional video shared by the hospital where the procedure was carried out is circulating on social media. They say the 15-year-old will give many people a second chance at life.
Quinceañera donates her organs after brain death
According to the video shared by the Instituto Mexicano del Seguro Social, (IMSS) the young woman's organs were procured by the hospital located in Aguascalientes.
The emotional images show a young woman wearing a red quinceañera dress as her family and medical personnel bid her farewell before beginning the surgical procedure that would help change the lives of several people who will receive the young woman's organs.
The young girl will save many lives
According to the IMSS, before beginning the the surgery, the medical team thanked the young girl's family. Inside the operating room, the medical team began to procure organs and tissues from the fifteen-year-old girl.
Liver, kidneys and corneas were donated to five people, who now have a second chance at life.
Her parents opted to donate her organs
According to the IMSS, Dr. Sofía Osorio Quintana, Hospital Coordinator for Organ and Tissue Donation of HGZ No. 2, stated the young woman's parents opted for organ donation after her death.
"The multidisciplinary health team of this hospital successfully procured the liver, both corneas and kidneys. The liver was sent to the Naval Medical Center, while the kidneys and corneas were sent to the Unidad Médica de Alta Especialidad (UMAE) Specialty Hospital No. 1 of the Bajío National Medical Center, in Guanajuato,» she explained.
People react to the family's decision
After the video showing her family saying goodbye to the young girl in her red quinceañera dress, internet users began commenting.
«My admiration and respect to the parents of this beautiful girl.» «My deepest condolences and gratitude to the family of that young lady. All my respect.» «What a beautiful girl inside and out.»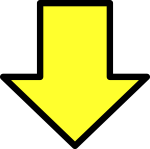 Related post