Do you already know the Hispanic beauty brands
of the moment? Find the history of each of them! Although it is a highly competitive market, more and more brands founded by Hispanics are conquering not only the United States, but the entire world. Behind each of them there are stories of success that took years of constant struggle to innovate and create a unique story. Meet the 12 Hispanic beauty brands that we love.
MELT cosmetics
Lora Arellano's story began with a unique vocation for makeup, which led her to accept a job as a salesperson at the makeup counter of ​​Nordstrom. Her passion allowed her to share her creations with a large following on Instagram, while also creating a plan to launch her own brand of cosmetics. After a few years of getting a great reception on social media Arellano caught the attention of singer Rihanna, which ultimately catapulted her to success. She teamed up with Dana Bomar, a former co-worker, created the brand MELT cosmetics.
Elaluz products
The story of Camila Coelho, founder of Elaluz, began when she was only six years old. At that time, she decided to create her own red lipstick to take her passport photo, with the help of her grandmother's recipes. The rest is history. Currently Elaluz, whose name in Portuguese means "She is light", sells products to enhance beauty, under the slogan that the quality and effectiveness have been strictly tested.
Beauty blender products
Mexican entrepreneur, Rea Ann Silva has already gone down in history as one of the most successful Hispanic businesswomen of all time, managing to overcome adverse situations that led her to seek new job opportunities. Thus, the woman, who one day had the goal of being an illustrator, created in 2002 a makeup sponge that had a great reception among her clients; Today, her company is projected to sell more than $200 million worth of products this year alone.
Curl Bomb
Curl care, especially within the Afro-Dominican community, is a topic that has gained great relevance and is a priority for Lulu Cordero, creator of Bomba Curls. Cordero, who suffered from alopecia in her childhood, made a commitment to create organic products that favor hair nutrition for people with curls. Starting in 2019, her products are already favorites.
Prickly pear
Nopalera is a Hispanic beauty brand founded by Sandra Velasquez, who also works as a mentor for emerging companies. Since 2020, Velasquez has worked to promote the creation of organic beauty products, which she sells through her website and her retail stores. Currently, there are more than 300 distributors that have Nopalera products, among them, the prestigious Nordstrom store; In addition, she has been interviewed by media such as Telemundo and NBC.
Vamigas
The mission of the Vamigas beauty brand is powerful. To decolonize the beauty industry to create a brand that includes the manufacture of products for all types of textures and skin colors. Founded by Christina Kelmon and Ann-Murray Dunning, Vamigas specializes in skin care products, importing products from Latin American countries for use in their formulas.
Midas Cosmetics Products
Midas Cosmetics is an independent Hispanic beauty brand created in 2018 by Rocio Nuñez, an Afro-Latina entrepreneur dedicated to creating vegan and cruelty-free products. Inclusion is one of their main goals, encouraging the celebration of all skin types with the creation of products such as face powder, eye shadows and lipsticks.
Dominique Cosmetics
Like other success stories, the story of Christen Dominique, founder of Dominique Cosmetics, began by by creating content for YouTube, which generated positive acceptance and presented her with the opportunity to create her own business. Ever since she was a child, Christen Dominique decided that make-up and cosmetics were her path, seeing them as an opportunity to increase people's safety.
Rare Beauty Products
Rare Beauty is one of the most successful brands on the market, having as its main face its founder, the successful singer and actress Selena Gomez, who launched her first campaign in 2020. Rare Beauty has expanded the sale of its products to countries like Australia, and has an extensive catalog of lipsticks, eye shadow palettes, powders and makeup accessories.
Cai Para Mi
Ralph Mandil is the founder of the Cai Para Mi cosmetics brand, a company dedicated to creating adaptable and favorable formulas for all skin types, especially members of the Hispanic community. Cai Para Mi products are cruelty-free and offer benefits such as high quality and affordable price, as well as having versions for all skin tones.
Alamar cosmetics
An immigrant of Cuban origin, Gabriela Carrillo chose the name of her hometown, Alamar, as the name of her cosmetics brand. Since 2017, she has gained great popularity among the Hispanic community, especially in Miami, the state where she has lived since she was three years old. For many years, Gabriela Carrillo worked as a freelance makeup artist, creating formulas to highlight beauty, empowerment, and Hispanic heritage in all of her products.
Rebel Queen
Founded by Regina Merson, Reina Rebelde is a cosmetics brand whose target audience is the Latino community in the United States. Their main selling points are their own website and Walmart. For Merson, the most important thing is to celebrate the duality between the unique and "royal" qualities (Queen) and the empowerment to break the mold through beauty products (Rebel).
The post 12 Hispanic Beauty Brands We Love appeared first on Mundo Hispanico.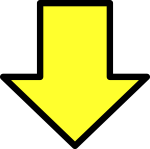 Related post