On November 23, the United States celebrates National Espresso Day. It's a day to commemorate the invention of the first espresso machine, by Italian inventor Luigi Bezzera in 1901.
Undoubtedly, espresso has become one of America's favorite coffee drinks. On this occasion, we present you with the 12 drinks your coffee menu needs. We dare you to prepare them!
White Chocolate Pumpkin Spice Latte
If you have an espresso machine, this recipe will take just 5 minutes to prepare. It leaves a pleasant sensation on the palate thanks to the combination of flavors such as pumpkin and chocolate. This drink is prepared with a serving of Genova Livanto plus six ounces of milk, as well as pumpkin puree. Garnish with white chocolate.
Cappuccino
Three ounces of milk and two Nespresso capsules provide you with a comforting and very traditional drink. We are talking about a cappuccino that is perfect for giving you that much needed afternoon boost. This coffee beverage calls for a Nespresso capsule and three ounces of milk. Garnish with cinnamon.
Iced Latte
To prepare this espresso drink just follow the same steps for preparing a cappuccino. However, you will also need ice cubes and frozen milk. Iced coffee typically calls for a serving of syrup, either vanilla, hazelnut, or chocolate, to add a touch of sweetness to your favorite beverage.
Iced Caramel Macchiato
If you have a Nespresso machine, don't hesitate to prepare this incredible drink that, in addition to filling you with energy, will add a touch of freshness and sweetness to your afternoons. Unlike other beverages, Iced Caramel Macchiato requires approximately half an ounce of caramel syrup. You can also top it with whipped cream or chocolate syrup.
A delicious Choco Coco Latte Macchiato
With a Nespresso machine, you can prepare practically any beverage you want, without having to visit your favorite coffee shop, thus saving you a few dollars as well as a lot of time! Make a Choco Coco Latte Macchiato at home using an Arpeggio or Altissimo capsule, ¾ cup of milk, 2 tablespoons of coconut syrup and two tablespoons of hazelnut spread.
Expresso Iced Chocolate Coffee
Is there anything better than the combination of coffee and chocolate? These two ingredients will mesh perfectly to give you a boost of power in minutes. Prepare this drink with two capsules of Kazaar or two of Diavoletto, plus two scoops of chocolate ice cream and one scoop of ice, top with your favorite syrup!
Mocha Mint Latte
The combination of hot coffee and a touch of mint will give you an incomparable freshness, especially during the holiday season. This drink is super easy in a Nespresso machine! Use two Capriccio capsules or two Altissimo capsules, and add a tablespoon of chocolate syrup, half an ounce of mint syrup and ¼ cup of milk. Don't forget to top with grated chocolate and whipped cream.
Double Espresso Chocotini
Discover the magic that you can create with two Volluto capsules, two tablespoons of melted chocolate, milk and orange zest. Do you dare to discover this citrus combination? Also use two tablespoons of traditional syrup, ¼ of milk, and finally, garnish with orange zest to enjoy a refreshing drink that is very easy to prepare.
Nutella Macchiato drink
How would you like a homemade Nutella macchiato? Discover how easy it is to prepare it! You only need a shot of espresso, a tablespoon of Nutella and a serving of milk. The best thing about this drink is that you can use the milk of your choice, and even, if you wish, you can prepare it cold to take with you everywhere and enjoy its subtle sweetness wherever you go.
Amaretto Iced Latte
Make an Amaretto Iced Latte with two shots of espresso, some ice, some milk and one or two tablespoons of amaretto syrup. One of the main benefits of this drink, in addition to being easy to prepare, is that it contains few ingredients, which makes it relatively low in calories.
Iced Shaken expresso
After making this drink at home, you won't want to go back to Starbucks. To recreate the magic of Iced Shaken expresso, you need: syrup, ice and milk, either plant or cow's. Usually two shots espresso are required, although some people prefer to add an additional serving to achieve the desired flavor. You don't need a shaker! You can prepare your drink in a glass cup with a lid, obtaining the same results.
Nutty Irishman Iced Latte
Add Irish cream to your espresso drinks and discover a new world of flavors that you will never want to leave. Add syrup, ice and milk for best results. This drink requires a tablespoon of Irish cream, a tablespoon of pistachio syrup, two shots of espresso and the amount of ice and milk you want according to your tastes.
White Chocolate and Macadamia Nut Latte
If you like sweet espresso drinks, this recipe will become your favorite. Mix two shots espresso with white chocolate syrup or white chocolate powder and a tablespoon of macadamia nuts. Customize according to your tastes with ice and milk. In addition, you can top with whipped cream, grated chocolate and even pieces of macadamia.
Harvest Nut Latte
A tablespoon of Irish cream syrup, a shot of espresso and a tablespoon of hazelnut syrup will be the base of your new favorite drink. The Harvest Nut Latte is ideal for lovers of coffee and sweet drinks. Combine the espresso with both syrups and add 3-4 ounces of milk plus a generous scoop of ice to create your new favorite combination with a hint of nutty flavor.
Iced Raspberry Truffle Mocha
Prepare this drink at any time of the day using two shots of espresso, Bianco Forte or Iced Leggero, red raspberry and chocolate syrup to taste. You will not regret it! Enjoy all these drinks from the comfort of your home and enjoy the holidays with the best combinations to share with family or friends during your holiday meals. The post 12 delicious espresso drinks you can make at home appeared first on MundoHispanico.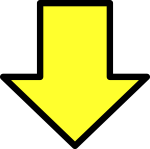 Related post