Earthquakes in Saltillo, Mexico.
There have been 11 this year.
Reactions on social media.
What a scare the residents of the city of Saltillo, Mexico had during the early hours of November 1!
It turns out that a 3.9 magnitude earthquake was recorded, and it was also felt in the surrounding areas of the state capital.
But that's not all… an investigation led by the Autonomous University of Nuevo Leon (UANL) revealed concerning data.
Four new seismic zones were identified in the state. So far this year, 11 earthquakes have been recorded in this area.
«My bed moved»
After yet another of these 11 earthquakes in Saltillo, reactions on social media were quick to follow.
According to Vanguardia, a user named Adriana Gallegos claimed to have felt the tremor, even saying that her bed moved.
Mari Torres, on the other hand, thought it was just a dream, but when the news was confirmed, her suspicions became a reality.
Guty Bueno also shared that his security cameras recorded a slight movement. It seems that this year will continue to have more surprises and we should be prepared.
Where was the earthquake registered?
It is worth noting that this 3.9 magnitude earthquake, one of the 11 earthquakes recorded in Saltillo this year, was felt in several areas.
Residents in Virreyes, Oceanía and Australia — located north of Saltillo, Coahuila — as well as in the central area and several areas of Ramos Arizpe felt the tremor.
The epicenter was in García, Nuevo León. In other municipalities, such as Santa Catarina, something similar has happened before.
According to the National Seismological Service, there have been four events of this nature in Saltillo between January and November 2023.
Should we be concerned about these e
arthquakes?
Juan Carlos Montalvo Arrieta, a seismologist from the UANL, commented on the quakes.
«We can see that there are at least four clusters of seismic activity in the state for this monitoring period with these stations,» he said.
The seismologist also revealed that, thanks to historical records, there is evidence of earthquakes from the early 1800s.
These areas are in the southeast of Coahuila, the boundaries of Zacatecas and Monterrey, from Torreón north to Cuatro Ciénegas, Múzquiz and Piedras Negras.
There have also been earthquakes in Ramos Arizpe and Múzquiz
Finally, it is essential to highlight the records of the National Seismological Service (SSN) for the year 2023.
In addition to Saltillo and Ramos Arizpe, both in Coahuila, the region with the most earthquakes in this state is Múzquiz and its Palaú region.
A total of six tremors have occurred so far this year. In 2022, there were a total of 20 earthquakes in this area alone.
Regarding Saltillo and Ramos Arizpe, a total of 11 earthquakes were recorded in that period. Truly chilling.
No damages reported
PHOTO: Shutterstock
This earthquake struck at 3:15 am.
According to Milenio, the municipal Civil Protection units and the police were alert for any emergency reports.
Francisco Martínez Ávalos, Deputy Secretary of Civil Protection in Coahuila, stated that so far they have had no reports of injury or property damage.
This event caused some people to get out of their beds in the middle of the night, and even some car alarms started to sound.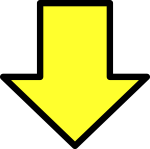 Related post